NOVAX
®
began in 2003 with the manufacture of rubber insulating gloves under G.B. Industries Sdn. Bhd., a company which had a 20-year-old legacy in manufacturing household glove. The continued success of the gloves in the global market has since allowed us to add other items such as sleeves and blankets to protect electrical workers while they are on the job.
Today, NOVAX® is an industry leader for electrical safety products and is trusted by some of the world's largest utility and electrical contractors. Our continued technological innovations allow us to produce an unrivalled exceptional product that our customers stand by.
NOVAX® is also an ISO 9001 & 14001 certified facility with an extensive QA system which plays an important role in ensuring all our product is manufactured to the strict requirements expected from products used in high-risk environments.
As we expand, we will continue to add products to ensure that NOVAX® becomes your preferred partner in electrical safety.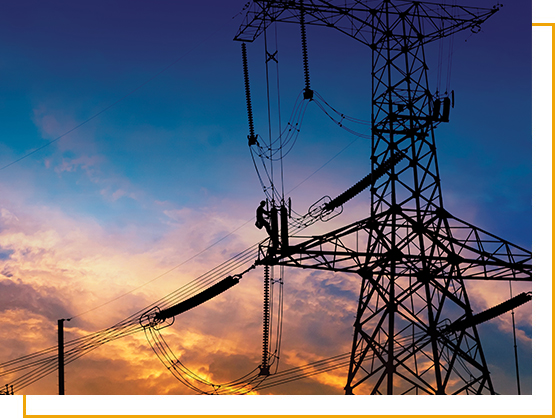 ---

30 Years of Experience
Being in the glove manufacturing industry for 30 years provides us with latex expertise and our location in Malaysia as the glove capital of the world allows us excess to industry experts for continued improvements to our products.

A Softer Touch
The aqueous process that we use to manufacture our gloves and sleeves allows our product to be soft and pliable without having to add further chemicals as our latex is kept in its' original state before production.

Environmental Friendly
The process allows us to stay away from harmful chemicals typically used in the production process to break down solidified latex.

Tracking of Products
A unique serial number that is attached to each product allows us to track production batches and dates.
2005
Started Production of NOVAX® Rubber Insulating
Gloves – Classes 00–0
2006
Added Classes 1-2 to range of NOVAX® Rubber Insulating Gloves
2007
Added Classes 3-4 to range of NOVAX® Rubber Insulating Gloves
2010
Added NOVAX® Leather Protectors to product range
2012
Added NOVAX® Glove Storage Bags to product range
2014
Added NOVAX® Dielectric Safety Boots to product range
2015
Added NOVAX® Rubber Insulating Blankets to product range
2016
Added NOVAX® Rubber Insulating Sleeves to product range