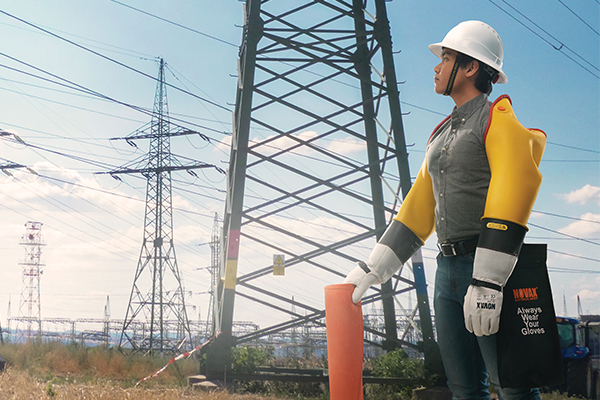 We are an industry leader specializing in the manufacture of electrical safety equipment to provide peace of mind to electrical workers when they are on the job. NOVAX® offers a full range of rubber insulating gloves, sleeves, dielectric safety boots and blankets.
Read More
30 Years of Experience

Being in the glove manufacturing industry for 30 years provides us with latex expertise and Malaysia provides us with industry experts to further our R&D.

A Softer Touch

The aqueous process that we use to manufacture our gloves and sleeves allows our product to be soft and pliable, providing higher levels of comfort to users.

Environmental Friendly

Our unique manufacturing process does not include the usage of harmful chemicals typically used in the production process which may damage the environment.

Tracking of Products

A unique serial number that is attached to each product allows us to track production batches and dates.
Read More
We service global markets with our electrical safety products from our manufacturing base in Malaysia.